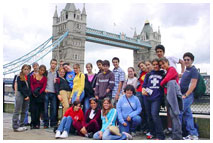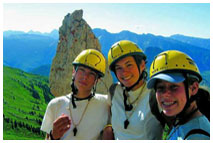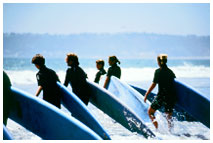 Welcome to Camp to Campus
Camp to Campus : a division of The Summer Lady, a free advisory service for teen summer camps and programs – is devoted to offering a host of great teen activities, teen summer camps and pre-college summer programs.
We make the process of choosing teen summer camps and programs simple. Our experts will find the perfect summer experience for you. Below, you will find an incredible selection of fun and enriching summer camps for teens and pre-college summer programs.
Preparing For College
Camp to Campus, a division of The Summer Lady, will help your teenager prepare a strong resume through the selection of appropriate summer programs that highlight their talents and interests.
Sleepaway Camps &
Summer Programs for Kids & Teens
Teen Tours & Teen Summer Programs
Providing Free Information for Teen Tours and Programs, Community Service, Academic Enrichment, Adventure Trips and much more!
International Teen Summer Tours
Our Teen Summer Tours are perfect for a teen interested in the excitement and education that traveling presents. We offer free information on a variety of programs in the United States, Europe, Australia, New Zealand, Asia, Africa and Central and South America. Let our highly experienced staff help you choose the perfect teen tour.
Teen Summer Outdoor Adventure Programs
Are you looking to send your son or daughter on an adventure this summer? Our Outdoor Adventure programs are perfect for the nature enthusiast or those seeking new experiences.
We offer free information on:
Teen Hiking Trips;
Rock-climbing;
Scuba Diving Programs;
Snorkeling;
Sailing;
Biking;
Kayaking;
Rafting;
Backpacking;
Teen Snow Boarding Programs;
Teen Skiing Programs.
Summer Teen Tours;
Teen Summer Language Immersion Programs;
Summer Outdoor Adventures;
Summer Academic Enrichment Programs;
Summer Visual & Performing Arts Programs;
Summer Teen Internships;
Summer Community Service;
Summer Teen Sports Programs;
Summer Animal/Marine Biology;
Summer Sailing/Scuba;
Summer Cooking Programs;
Summer Weight Loss Camps.
This program features both international and domestic opportunities. An Outdoor Adventure will truly make for an unforgettable summer for your teen.
Teen Summer Academic Enrichment Programs
Our Teen Academic Programs are great for students who want to learn and discover, while having a fun and memorable summer. Our programs help teens prepare for the next academic year as well.
We offer free information on:
Teen Enrichment Programs;
Teen Remedial Programs;
Language Immersion Programs;
SAT Preparation, ACT Preparation;
Teen Theatre Programs;
Teen Music Programs;
Art Programs;
Film Programs;
Photography Programs;
Teen Marine Biology Programs;
Computer Learning Programs;
Creative Writing/Reading Programs;
Cooking Programs.
Whatever your academic needs and/or interests are, Camp to Campus can help you to achieve them.
Teen Summer Internship Programs
Teen Summer Internships are very important for young people. These may provide them with indispensable knowledge and experience for their future careers. Camp to Campus can help place students in internships located in both the United States and Europe. Students will gain experience while having a fun and culturally enriching summer. Request your free information on our pre-college summer programs today and get an early start on your locating the internship that will move you forward.
Teen Summer Community Service Programs
Camp to Campus offers free information and advice on many community service programs, including United States Community Service Programs, in Europe, South America, Central America, Australia and New Zealand and Asia and Africa. If you are a teen who would like to become involved in activities to benefit communities at home and abroad, our programs could be a good fit for you. These summer programs will provide the opportunity for teens to participate in improving the quality of life for others. They will experience different cultures and help to 'make a difference' over a summer they'll never forget.
Teen Summer Sports Programs
Do you want to spend your summer playing your favorite sports while improving your athletic abilities?
Camp to Campus offers free information on a great variety of Teen Sports Programs such as:

Tennis;
Golf;
Basketball;
Baseball;
Strength Training;
Football;
Lacrosse;
Ice Hockey;
Soccer;
Skate Boarding;
Horseback Riding.
Or, if weight loss and getting in shape is your goal, allow our skilled advisors to place you in fun, yet challenging weight loss programs. We have a variety of teen summer camps and programs to meet every need!
Our well trained staff can help you to achieve the unforgettable summer that you've dreamed about!
We Offer Free Information:
Need your information in a hurry? Call Ann and Dick Travis at (347) 235-0376 for a consultation and receive links to the teen summer camps best suited for you! Our free summer program information kit with DVD will be provided upon request. To Receive Your Free Information Package Click Here.